Disclosure: Hackr.io is supported by its audience. When you purchase through links on our site, we may earn an affiliate commission.
5 Ways To Land Your First Job In IT
Posted in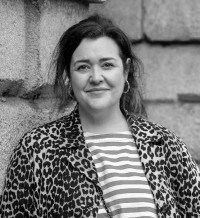 Last Updated 10 Dec, 2022
Getting that first, elusive job out of college or in a new field isn't always easy. The waters are untested and it can take time to get right. Below, we've got a few pointers to smooth your path.
1. Finesse your résumé and cover letter
First things first, is your résumé up to scratch? Your educational experience is likely to be the main point of focus and interest for an employer, and have the most relevance for any role you apply for.
List your degrees in order, along with your results. If you participated in summer internships or did any other work experience during your college years, include them, as they'll showcase the fact you have some work experience.
2. Get onto relevant social networks
Make sure you have a presence on any relevant job-hunting websites and follow industry people you find interesting on other relevant social media.
Twitter can be a useful way to gather industry insight and knowledge by following founders and names-to-know. Carefully curate your own social presence too – employers will check.
3. Prep a portfolio
Showcasing your skills is essential — you'll often be asked by employers what you can do, and having a portfolio to hand is a brilliant way to quickly demonstrate your skills.
For developers, a GitHub profile is a must.
4. Network
Check out relevant professional conferences and networking events both in-person and online that you can attend, aiming to make connections.
Don't be afraid to leverage any personal relationships you may have, as mentors can be an invaluable resource in your early career, guiding you through tricky spots and offering time-tested advice.
5. Sharpen your skills
IT is an area that is ever-changing and as a result, so should your skill set. Look at courses or bootcamps where you can hone or improve your skills (making sure to add them to your resume once complete).
Showing an interest in learning and development is a great way to signpost to an employer that you are engaged and enthusiastic about your career and future challenges.
Ready to look for a new job now? We've got three roles to explore below — and there are thousands more to discover on the Hackr.io Job Board too.
Pass your job interview in English : Get your dream job!
Explore Job Opportunities
Test Analyst, Infosys
The Role: Infosys is seeking a Test Analyst to act as a validation and quality assurance expert and review the functionality of existing systems. You will have the opportunity to collaborate with some of the best talent in the industry to create innovative high quality and defect-free solutions to meet clients' business needs.
The Responsibilities: You will conduct requirement analysis, define test strategy and design and lead execution to guarantee superior outcomes. You will also be required to design an optimal test environment to simulate real-time scenarios.
The Requirements: You'll need a Bachelor's degree or equivalent from an accredited institution and at least two years of information technology experience.
as well as excellent verbal and written communication skills.
Apply for the Test Analyst position or check out more opportunities at Infosys.
Application Database Administrator, IBM
The Role: The Application Database Administrator will provide 24x7 database administration support for client systems with a rotational on-call system.
The Responsibilities: You'll be involved with monitoring, back-up and recovery, system resource management and capacity management and you will perform database changes for specific projects through service requests. Minor enhancement capacity may be used to perform certain transformation projects such as re-platform, migration projects (database specific) based on the impact, timeline, and effort.
The Requirements: You should possess Oracle core Physical DBA skills with strong technical knowledge and have very good communication skills. You should be comfortable in handling a large production environment and should be experienced in activities such as installations, patching, upgrade, performance tuning, database rman cloning and refresh on versions ranging from 11.2 to 19c.
More information on the Application Database Administrator is available as are other roles at IBM.
Software Engineer, Deloitte
The Role: The Software Engineer is responsible for developing software programs or systems that align with user needs. Duties include meeting with clients or business professionals to strategize ideas for beneficial software, coordinating with other IT professionals to design software and running tests to catch coding errors.
The Responsibilities: You will analyze the needs of end-users and implement solutions, recommend upgrades for existing systems and programs and develop separate elements of software to work well in the program as a whole. You will also ensure continued functionality of a program during maintenance and testing of software.
The Requirements: A Bachelor's degree is required and you'll need to be proficient in SQL, Python web application frameworks (Flask, Django, etc.), front-end tools (CSS, HTML, bootstrap, JavaScript, jQuery, jinja2 templates, etc.), and have cloud application hosting experience (AWS, Azure).
Find out more about the Software Engineer job or discover more openings at Deloitte.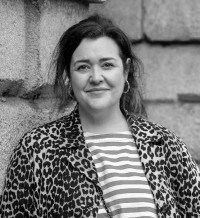 Last Updated 10 Dec, 2022