Disclosure: Hackr.io is supported by its audience. When you purchase through links on our site, we may earn an affiliate commission.
5 Key C++ Developer Skills for 2023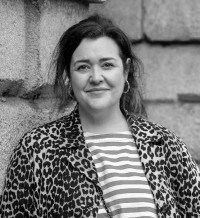 Last Updated 22 Feb, 2023
One of the most popular programming languages, C++ is a standard within backend development and is used in telecommunications, server infrastructure, games, GUI frameworks, operating systems, and web browsers.
Adobe's use of C++ is extensive: its desktop and mobile products are written almost entirely in C++, and Mac OS X uses large amounts of C++ inside some libraries too.
Sure, there may be newer languages out there (the Danish computer scientist Bjarne Stroustrup developed C++ nearly 40 years ago at Bell Labs as an enhancement to the C programming language) but C++ remains enduringly popular due to the fact it is extremely fast and efficient. Many tools and frameworks rely on its speed and efficiency, keeping it in high demand.
As a result, it's a great language to learn or improve your skills in. Bonus: C++ is always popular with recruiters too. If you want to brush up your resumé for 2023, in addition to strong experience writing code using C/C++ and Unix, there are more key C++ developer skills you should add.
Read on to learn more about the skills required for a C++ developer to succeed in today's professional environment.
Top C++ Skills for Junior Developers
A junior developer is one who is somewhat new to the field, with anywhere from 0 to 3 years of experience. In some cases, some devs can still be considered junior developers if they haven't learned all the skills necessary, despite having requisite experience.
If you're wondering what C++ developer skills you need in a junior programming position, you can see the list below. Junior C++ developers should have:
Good working knowledge of programming in C/C++ as well as Unix.
A basic understanding of databases (RDBMS), like Oracle and SQL server.
An understanding of methodologies in modern software development and design.
Solid knowledge of modern SCM (software configuration management).
A grasp of database administration.
Top Senior C++ Developer Skills List
A senior C++ developer resume usually states that they have anywhere from 4 to 6 years of experience. However, it is also possible for them to have fewer or more years of experience. Senior C++ devs should know all of the junior dev skills above. They should also have more skills, like the below:
Much more knowledge and experience programming in C/C++ and Unix.
Ability to work with web dev tools for creating new applications.
A stronger understanding of the RDBMS databases.
Knowledge and experience in working with IDEs (integrated development environments) like Visual Studio and Eclipse.
Advanced knowledge of methodologies, modern SCM, and testing tools.
Ability to define security standards and quality, plus a strong understanding of database administration.
C++ Developer Roadmap: More Skills You Need to Succeed
A C++ resume should be optimized with certain skills to boost your chances of getting hired for the job you want. Beyond C, C++, and Unix, also consider the skills below:
Python - This is the most common skill included on C++ devs' resumes. It's easy to see why you'll need to learn Python, considering its popularity and frequent use in programming positions.
SQL - You've likely heard of SQL in relation to databases. SQL is actually a programming language that developers use to create as well as manage databases. C++ devs must know SQL well and be able to work with databases comfortably so they can connect data with their applications.
Java - Like Python, Java is another of the most popular skills C++ developers should have. Though less popular than Python, Java is a programming language that many C++ resumes should include.
JavaScript - Another programming language that could be extremely useful in your arsenal is JavaScript. Add some HTML and CSS, and you should be in a very good place to find a job you'll love.
Git - As a developer, Git is going to be something you'll end up using quite frequently. You'll use it to manage source code and versioning, collaborate with others, and host your projects to make them available to those who need access.
Testing and Debugging - Any developer should know how to test and debug their projects to ensure they can ship high-quality products that do what they're supposed to. It helps to also be familiar with many of the manual and automated testing tools available.
There are also a few non-technical skills to consider learning as they can help you along your career. Some are soft skills, like being able to collaborate and get along with others. It's also important to have a bit of creativity as a developer. And then there are skills like:
Time Management - Being able to plan and execute your tasks well can help ensure you meet your deadlines or even exceed them. This skill is even more vital for those who collaborate with others and work on a team, as the smallest delay can cause a cascade of missed deadlines.
Analytical and Problem-Solving Skills - As a developer, you'll need to be able to analyze data, identify trends and patterns, and then make your logical conclusions and observations. You'll also need problem-solving skills, as the development process always involves some issues here and there.
Organization - Although not necessary, per se, being organized is a great way to make your life easier as you work. Having a system in place for all of your files, versions, etc., can prevent a lot of headaches in the future.
C++ Developer Jobs on the Hackr.io Job Board
Want to look for a new job where you can showcase your C++ skills to perfection? We have three below well worth checking out, as well as plenty more developer roles on the Job Board.
C/C++ Developer, Delviom LLC, Richardson
Delviom LLC is seeking a C/C++ Developer with Linux to be responsible for developing and maintaining application-level software for secure/nonsecure telephone applications and related telecommunication equipment.
You'll write code in the C++ and C programming languages in a Linux environment. Additionally, you will write and execute software unit tests, document software requirements and you may also perform preliminary and detailed design.
To apply, you'll need proficiency with C/C++ demonstrated through work experience developing software, or a Master's Degree. Familiarity with Linux or other Unix-like operating systems as well as experience with software engineering processes, with knowledge of OO principles preferred.
Get the full details on the role here.
Software Engineer, C++ / C# SH, TheMasonGroup, Wayne
Due to growth, The Mason Group is seeking a Software Engineer to design and program complex electrical systems. If you're on the hunt for a place where you can have a direct path to grow, in a growing, stable organization and will have the opportunity for continuous training and coaching, this could be the role for you.
Day-to-day, you will be designing and developing state-of-the-art digital controllers and control systems, including related software, for operating specialized equipment. You'll need to be proficient in C, C++, and C#, and additional knowledge of Visual Basic/VBA and Assembler would be a plus, not a requirement, as would be working knowledge of embedded systems, including microprocessors (8 to 32 bit) and support hardware.
Interested candidates can discover more about the job here.
C++ Developer, sourcemantra, Brea
This C++ Backend Developer role is located in Brea, CA and requires a solid programmer with in-depth experience in C++11 and C++14 with advanced concepts, as well as experience in Linux-based systems and in-depth experience in QT/QML GUI development. You'll also have exposure to STL, design patterns in object-oriented design, with exposure to in-flight entertainment systems as an added advantage.
In addition to those requirements, you'll need to have experience in networking (UDP, TCP, IPC, Multicast, SNMP), experience in wireless systems, container management and API gateway and API security, such as REST and Websocket APIs.
If this sounds like the job for you, apply here.
Want to accelerate your C++ career? Start your search on the:
Conclusion
We hope that this article helps you understand the C++ developer skills you need to succeed in the field. If you aren't well-versed in many of the skills on this list, you can consider taking some C++ courses to get started.
If you feel confident enough in your skills, then it may be time to start looking for work from the top tech companies hiring C++ devs. If you feel like you want to improve your resume a bit more first, you can try earning one of the best C++ certifications today.
Feel like you have the skills but aren't prepared for the hiring process? Consider practicing for the top C++ interview questions.
Recommended Course
Beginning C++ Programming - From Beginner to Beyond
People are also reading: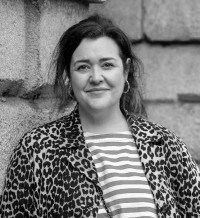 Last Updated 22 Feb, 2023