Few industries change as frequently as the IT industry. There was a time when you could command a hefty salary as a COBOL programmer. But in 2023, the best paying jobs in IT are directly related to data science, cloud architecture, artificial intelligence, and application development.
If you're looking to make a career transition in the field of IT, these are the best paying jobs in technology available in 2023.
What Do Technology Jobs Pay?
While IT is extremely broad, those with experience can generally expect to make six figures. High-paying IT jobs can range from $250,000 to $500,000, assuming you are at the top of your field.
But even high-paying tech jobs usually start at around $60,000. The highest paying jobs in tech require that you have years of experience, certifications, and other credentials. If you're looking for the highest paying IT jobs, you will need to get a degree, start taking bootcamps or start building experience.
According to the United States Bureau of Labor Statistics, the median average salary for computer and information technology occupations was $97,430 in May of 2021. To put that into perspective, the BLS pegs the median annual salary of all occupations at $45,760.
1. Cloud Architect ($137,265)
A cloud architect designs, optimizes, and analyzes cloud networks. With many organizations today committing to large-scale hybrid architectures, cloud architects can have their job cut out for them. Today, a single organization may have up to 200 different software-as-a-service cloud platforms, all of which need to be secured and integrated.
Cloud architects must be highly knowledgeable about modern cloud solutions; most of them will have already spent years in the industry as cloud analysts or cloud administrators. Not only is cloud architecture one of the top-paying tech jobs, but it's also a very secure position; the cloud isn't going anywhere.
Skills & Requirements

Experience in IT administration and engineering.
Extensivledge of cloud infrastructure and cloud architecture.
Competent programming knowledge in languages such as Python or Java.
Current knowledge of cloud infrastructures, platforms, and applications.
Soft skills in communication, people, and leadership.

Primary Duties

Create and maintain a comprehensive cloud strategy.
Evaluate an organization's cloud network for any potential improvements.
Monitor cloud security and privacy and proactively react to potential threats.
How to get started: Acquire a job in IT focused on cloud administration or cloud help desk management.
Recommended Course
How to Get a Tech Job; Interview for and Land Any Job
2. Applications Architect ($129,000)
"Application architects specialize in designing, developing, and implementing specialized applications for business organizations. Becoming an applications architect is a challenging and fulfilling career path. If you are looking for a mentally stimulating work life, look no further. Applications architects have plenty of opportunities for problem-solving. In addition, you'll play a key role in helping companies meet their business goals, which makes the job very fulfilling. These professionals' earning potential is lucrative, and job security is almost guaranteed."
— Ryan Yount, Founder of LuckLuckGo
Applications architects are a level above developers, who are already quite handsomely paid. Applications architects are the individuals who actually design the solutions that the developers then code and test.
An applications architect is a mature position within the industry who has already extensively developed themselves—and can use that knowledge to finetune, optimize, and brainstorm new applications. Often, an applications architect will lead a team of developers and engineers.
Skills & Requirements

Extensive knowledge of programming and application development.
Programming ability in a general-purpose language such as C++, Java, or Python.
Skills in optimization, load balancing, and scaling.
Some understanding of the marketing and practical aspects of developing an application.
Soft skills include communication and leadership.

Primary Duties

The interface between the product owner and the lead developers.
Define the major aspects of the architecture of the application.
Review the designs and the code of the application.
Ensure that the application meets eventual production standards.
Avoid scope creep and ensure that projects remain on track.
How to get started: Get a job as an entry-level application developer or software engineer. In terms of top IT paying jobs, this is one that you can start without any formal education; just start building up your GitHub account.
3. IT Security Manager ($125,739)
"Information security and cyber security jobs are currently the best paying IT jobs in the market. The growing complexity, frequency, and intensity of cybersecurity risks make these roles an absolute necessity for all firms. Hence, there is a very high demand for skilled cyber and information security professionals, and this astronomical demand translates to higher pay for these individuals. Low supply of qualified professionals in these sectors to meet this great demand also contributes to the high salaries, perks, and benefits associated with these job roles as companies are constantly in competition with one another to attract the needed talent."
— Eric McGee, Senior Network Engineer at TRGDatacenters
Nearly every organization today relies upon its IT infrastructure—and security threats can mean a significant loss of money. Because of this, IT security professionals are extremely well-paid and well-compensated.
The downside is that IT security is an "always-on" job, and you're likely to work long hours. IT security managers don't just react to security threats; they proactively shore up potential security weaknesses. An IT security manager will work with an organization to protect its network and applications from potential intrusion.
Skills & Requirements

Extensive knowledge of current security threats and modern security practices.
Knowledge of IoT, on-premise, web, and cloud-based security threats.
Certifications in IT security, such as Security+.
Experience managing and maintaining IT networks.

Primary Duties

Review an organization's current security and audit it for improvements.
Shore up potential gaps in security and regularly monitor for threats.
Swiftly respond to and mitigate active threats before the widespread disruption.
Advise organizations on current security threats and best practices.
How to get started: Get an entry-level job at an IT help desk or as an IT security or network security analyst. Also consider an online cyber-security course.
4. AI Engineer ($119,297)
"The world is slowly moving towards a future reliant upon AI technology. Companies from different industries are incorporating this innovative model to help streamline their operations. I believe that the best paying job in the tech industry would be an AI engineer."
— Gary Taylor, CEO ofBookYourData
Artificial intelligence and machine learning technology is likely the fastest-growing discipline within the IT field. A decade ago, artificial intelligence required prohibitively high amounts of resources.
Now, thanks to cloud technology, we can apply AI solutions to everything — from driving autonomous cars to detecting fraud in bank accounts. AI engineers are software developers and data scientists working to understand and improve artificial intelligence technologies and find new ways to deploy AI in new fields.
Skills & Requirements

Programming knowledge, including languages such as Python and R.
Detailed knowledge of AI-specific processes such as Natural Language Processing and Machine Learning.
Experience in the engineering, IT, or data science fields.

Primary Duties

Develop, maintain, or troubleshoot AI systems.
Investigate how AI systems can be applied to different industries and use cases.
"Train" artificial intelligence on data sets and improve AI accuracy.
Troubleshoot unexpected results with AI.
How to get started: Become a data analyst or an entry-level software developer to learn more about AI engineering.
5. Data Architect ($118,868)
"Cloud database administrators can easily earn six-figure salaries because they're in hot demand. Companies that adopted the cloud have been gathering more data than they did in the past.
All that information can become messy when stored in a cloud with little to no organization. Database administrators with experience in handling cloud-stored data can manage that information and ensure that it's usable for the company."
— David Proctor, Senior Database Manager at EverConnect
A data architect finds ways to analyze and optimize data for a variety of applications. A data architect might work with an AI engineer, cloud architect, IT security manager, or applications architect to provide the data necessary to drive their operations.
Data architects need to optimize extremely scalable systems; they have to work with SQL and NoSQL databases effectively and often need to dig deep into the fundamentals of discrete mathematics.
Skills & Requirements

Knowledge of SQL databases, Python, and Java.
An understanding of data concepts such as statistical analysis and data modeling.
Hands-on experience with database systems, cloud systems, AI, and machine learning.
Soft skills, including business and marketing knowledge.

Primary Duties

Develop and optimize scalable data systems.
Work with key stakeholders to ensure that data fulfills the needs of the product.
Find new ways to analyze, understand, and apply data.
Frequently, find ways to apply data to marketing analysis or consumer behaviors.
How to get started: You can start on this career path as an entry-level database analyst. In terms of top-paying tech jobs, data architects and database analysts tend to have a fairly direct career path.
6. Data Scientist ($117,212)
Data scientists frequently don't come from an IT background but move into IT through another scientific field of study. Data scientists may not necessarily understand programming, but they will be extremely adept at using data-related programs.
They may be able to program in a data-oriented language such as R or a general-purpose language such as Python. They will be skilled at statistical analysis, data patterns, and crunching huge data sets.
Skills & Requirements

Knowledge of R, Python, or other data-based programming languages.
Experience in statistical analysis and pattern recognition.
The ability to develop reports that are meaningful and to identify data that is actionable.

Primary Duties

Analyze, sort, and sanitize data to yield actionable or meaningful results.
Find better ways of collecting data to get meaningful information.
Create reports that are human-friendly and readable.
How to get started: A data scientist may begin as someone with a background in statistical analysis or an entry-level database developer.
7. DevOps Engineer ($105,107)
Forget about Agile, it's all about DevOps. A DevOps engineer is a computer engineer/IT specialist who specializes in continuous integration/continuous delivery processes. One part IT specialist and one part project manager, a DevOps engineer will ensure that CI/CD processes run smoothly, that new commits are constantly being deployed, and that the system's stability is ensured through proactive testing automation.
While DevOps has been around for a while, its recent surge in popularity has made those who specialize in DevOps extremely sought after. Today, DevOps is one of the best-paying tech jobs, and it's likely to continue to rise to the top of the list of top IT jobs salaries.
Related article: DevOps vs Agile: What's the Difference Between Agile and DevOps?
Skills & Requirements

Direct work experience in the DevOps field.
Engineering and IT experience.
Experience supporting CI/CD processes.
Knowledge of CI/CD applications and systems.

Primary Duties

Outline DevOps processes and CI/CD pipeline.
Ensure that organization remains committed to DevOps tools and philosophy.
Create automated tests and optimize DevOps solutions.
How to get started: A DevOps engineer will usually start as a computer scientist, IT specialist, or entry-level computer engineer.
8. Big Data Engineer ($104,463)
Big data engineers manage databases for vast data sets, often working with NoSQL databases and other non-relational database technologies. Big data engineers also frequently move into AI or machine learning fields. They must be able to comb through exceptionally large data sets and find patterns and information that are usable and actionable.
Big data specialists are becoming even more necessary as every company now collects large volumes of information; without big data engineers, this information isn't useful.
Skills & Requirements

Deep experience and familiarity with exceptionally large data sets.
Knowledge of non-relational database systems.
Statistical analysis and auditing background.
Knowledge of data science or data management.

Primary Duties

Building, analyzing, and maintaining big data sets.
Finding ways to manage and analyze data sets with lower resource burden.
Using data sets to support the mission of the organization and provide value to clientele.
How to get started: Start learning about big data and languages such as Python or R. Begin as a data analyst or an entry-level computer engineer.
9. Mobile App Developer ($103,009)
"Just take a glance at your phone or tablet applications to see why mobile application developers are in high demand. These IT professionals must be skilled in order to create applications for popular platforms such as iOS and Android. They must also have prior coding experience with mobile frameworks and mobile development languages, as well as knowledge of web development languages."
— Adam Wood, Co-Founder of RevenueGeeks
Mobile app developers command a very broad range of salaries, with entry-level developers usually making around $40,000 and seasoned professionals making up to $200,000+. On average, though, app developers will make around $100,000 in the market, and it's easy to see why.
Today, every company wants an app developed, and making apps on your own can be incredibly lucrative. Even better, many mobile app developers are nearly entirely self-trained and self-taught and are able to hit the ground running with little knowledge.
Skills & Requirements

Knowledge of iOS, Android, or platform-agnostic development kits.
Understanding of languages such as Python, C#, or Java.
Design knowledge for front-end app development.
Knowledge of systems such as React.js and jQuery.
General understanding of UI and UX design.

Primary Duties

Storyboarding and developing mobile applications from the ground up.
Creating user-friendly interfaces and clean backends.
Ensuring a consistent experience across multiple platforms.
Often, monetizing applications and identifying ways to improve revenue.
How to get started: Anyone can become a mobile app developer by attending a Bootcamp or learning on their own.
10. Full-Stack Developer ($99,274)
Full-stack developers work on both front-end and back-end programming. They are able to develop a web application or mobile application from start to finish—and because of that versatility, they are very prized.
Since full-stack development is a fairly broad discipline, including everything from WordPress developers to cloud applications developers, the salary range is fairly broad. But full-stack developers are always in demand, making this one of the best fields to get into.
Skills & Requirements

Experience in both frontend development and backend development.
Knowledge of user experience and user interface design.
Experience in programming languages such as Java, JavaScript, PHP, and Python.
Web or cloud development experience.

Primary Duties

Create, develop, and troubleshoot both the user interface and backend for applications.
Develop applications from start to finish.
Proactively test and troubleshoot applications.
Design applications to the specifications given by the product owner.
How to get started: You can start building a full-stack development portfolio today and start applying for positions.
Bonus: 3 of the Best Entry-Level Positions in IT
Not everyone is in the position to just jump into a new job as a seasoned professional. Many are instead wondering what career they can go into now to enhance their marketability later.
Here are some entry-level positions in IT that are accessible to even those just at the beginning of their careers.
Front-End Web Developer ($73,157)
You don't need to jump into being a full-stack web developer right away. If you have an eye for design and a passion for programming, consider becoming a front-end web developer. At first, an entry-level front-end web developer is likely to make only $40,000 or so. But if you hone your skills, you'll find that the average front-end web developer makes around $70,000 a year.
Help Desk Analyst ($44,436)
Becoming a help desk analyst can accustom you to the field of IT systems, networking, and engineering. If you're interested in eventually going into security, networking, or architect specializations, then starting out as a help desk analyst is a great choice. Not only does it pay decently for an entry-level position, but it can help you prepare for more. While working as a help desk analyst, acquire certifications that will help you along your career path.
Database Administrator ($83,700)
With room for a lot of growth, a database administrator will usually start at an entry-level around $45,000, but an experienced database administrator can make, on average, $80,000+. Go into database administration if you're interested in becoming a database architect, data scientist, or big data engineer. Becoming even an entry-level database analyst will teach you more about the discipline.
What are the Best Paid Computer Jobs without a Degree?
One of the interesting things in the technology world is the fact that you can most likely find a job even without a degree. In fact, you can find work in many of the fields on this list without ever having to go to college at all. Some of the top paying IT jobs are held by people who taught themselves the skills and knowledge they needed to succeed.
You can find work as a full-stack developer, mobile app developer, data scientist, and more without ever going to college. You can do a lot of things just by teaching yourself a programming language or two, but if you want a bit of help, you can always sign up for a course or bootcamp to get you where you need to be.
If the jobs above sound intimidating, there are other positions you can start with. Consider the options below as a starting point that can help you support yourself as you prepare for your dream career.
Web Developer ($78,300)
According to the US Bureau of Labor Statistics, the median national average salary for web developers is $78,300.
Web developers are professionals who create websites by programming them or working with other tools they have at their disposal. Web devs are also responsible for maintaining these websites in good working condition. Besides these two responsibilities, web devs ensure the website loads quickly and performs as expected.
You can teach yourself web development by joining a bootcamp or signing up for one of the many affordable courses available online. Alternatively, you can teach yourself by accessing some of the many free resources available online.
Computer Programmer ($93,000)
It likely comes as no surprise that programming is one of the computer jobs that pay well without a degree. Indeed, if you teach yourself programming, you can find a job in tech as a programmer. According to BLS, the average median salary for computer programmers in the US is $93,000.
You can teach yourself programming by accessing many of the free resources online. You can also sign up for an affordable course or go for a pricier bootcamp. Consider starting with JavaScript or Python, two of the most popular programming languages today.
Graphic Designer ($50,710)
If you're less of the technical type and more of the creative type, graphic design might be right up your alley. As a graphic designer, you can find freelance work or work for a company as an in-house designer. You may be creating a variety of digital (or print) assets, branding packages, marketing materials, and more. You may even end up working with developers on websites.
With a bit more study, you can become a UI or UX designer, positions that may pay more depending on your industry.
Support Specialist ($57,910)
As a computer support specialist, your job is to interact with customers and clients in order to provide technical support. Positions in this field may be remote or in-person, depending on the industry. This job can pay well, but if you don't particularly enjoy dealing with people, it may not be the position for you. Note that this role is consumer-facing, meaning you'll be talking to customers and helping them resolve their technical difficulties.
On the other hand, if you have a lot of patience and feel quite confident in your soft skills, you might want to use this position as a starting point while you prepare to start your career in your field of choice.
If you have it in you, computer support specialist is one of the top paying jobs in IT that you can get without a degree. You can also get a certification to help with your credentials.
Where to Look for Best Paying Jobs in Technology
There are quite a few places where you can find the best paying jobs in IT and computer science. If you're wondering where or how to begin or how you can improve your chances of getting a job, you can consider earning a few IT certifications to help you out. These certifications can also help you beef up your resume before you start looking in the places below.
By now, most people have probably already heard of LinkedIn. However, LinkedIn is not your typical job platform — it's more of a social media platform for professionals. LinkedIn is an excellent place to find high paying computer jobs, but it's also an amazing platform for networking. Many connections are made on LinkedIn, some of them leading to job referrals, recommendations, and more.
If you're looking to expand your knowledge, LinkedIn is also a great place to do it. LinkedIn Learning, formerly Lynda.com, is an online learning platform where you can pick up new skills. Read more about the platform in our LinkedIn Learning review.
Indeed is a job posting platform where you can search for IT's top paying jobs, though the platform also has many other jobs available from various industries. Indeed has thousands of jobs available, with more new postings getting added each day.
Created in 2010, ZipRecruiter has been around and helping people in the US find jobs for well over a decade. ZipRecruiter has its headquarters in Santa Monica, California, but it also has another US office in Tempe, Arizona. It has international offices in Tel Aviv, Israel, and London, UK.
ZipRecruiter is one of the best US job boards online. Here, you can find some of the best technical jobs that pay well and many other jobs from various industries.
Jobbio is another hiring platform where you can find job opportunities offered by some of the best technology companies. Here, employers can advertise their job openings so you can find and apply for jobs that interest you. The website allows you to filter by contract type and date posted, so you can set everything up how you'd like. Jobbio has offices in Dublin, London, and New York.
Like many other job boards on this list, Glassdoor is another platform where you can search for and find jobs to apply to. However, Glassdoor offers more than just a job search engine — here, employees (former or current) can leave reviews about companies to let others know whether they are a good employer. Glassdoor also has other valuable resources, including but not limited to information on IT career salaries and company insights.
Perhaps one of the oldest platforms on this list, CareerBuilder has been around and helping people find jobs since 1995. The platform allows you to upload your resume to make it easier to look for work. More than giving you access to high paying tech jobs, you can find valuable information such as company information, insights on IT jobs' salary rates, tools, and more.
Pallet is a different type of job board and perhaps the odd one out. Here, hiring is community-based, and job boards are curated. Instead of a company or employer-focused strategy, Pallet focuses more on helping job seekers find their desired positions with the benefits they need.
IT Career Advice — Tips for Success
If you're thinking about starting a career in IT, there are a few things you can do to help you succeed. These tips can help whether you're looking for entry-level positions, wanting to advance your existing career, or looking to switch to a new field entirely.
Start with Courses
Even if you already feel a bit confident in your knowledge and skills, sometimes finishing a course can still help immensely. This is especially true if you finish a course from a well-known and respected platform like Udacity, where many of the courses are made in collaboration with some of the biggest tech companies.
The best part about online courses is that most of them are self-paced, allowing you to balance learning with your other day-to-day responsibilities.
Improve Your Resume with Certifications
Work experience is excellent and necessary for finding work. However, you can further set yourself apart from other applicants by earning certifications in your field of choice. Certifications help to show potential employers that you are well-educated and skilled. They can also help show your commitment to staying updated with the latest developments in the field. That said, be ready to maintain your certifications as many of them require you to recertify every few years.
Internships Can Be Valuable
Finding work in IT can be challenging if you have no experience. Sometimes, you may even struggle to find an entry-level position in a competitive industry. For this reason, internships can help you set yourself apart from the competition. And no, you don't have to get internships at the top tech companies for your experience to be valuable.
Internships are also a great way to network and build up your confidence and resume.
Work on Your Resume
Your resume is vitally important when it comes to finding the highest paid IT jobs (or any job, for that matter). For this reason, it's always a good idea to spend some extra time working on your resume. Ensure that your information is accurate, and work on creating a well-designed resume with a good layout.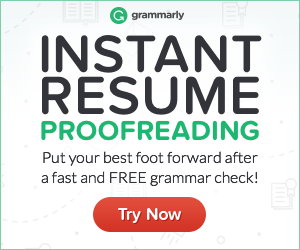 Beyond making your resume look good, you should also be putting a little extra work in to tailor it for every application you send. Tailoring your resume for the specific position and company you are applying to can help make you stand out from the candidates who sent their generic pre-made resumes.
Network
No career advice would be complete without networking. Indeed, the mantra of "network, network, network!" is one that you should take to heart. The burgeoning tech industry is full of jobs that were filled because of recommendations. Many people also hear about job openings from contacts and friends they've made along the way.
You can network on LinkedIn as a start, but you can also do other things, such as asking companies for informational interviews, attending conferences (physically or online), joining industry groups or forums and associations, and going to local and regional events.
Don't skip networking — you might just find the best paying IT jobs through someone you know! And even if you don't find employment this way, networking is still an incredibly valuable tool as you can learn from others.
Prepare Well for Job Interviews
Job interviews are part and parcel of most companies' hiring process. Naturally, preparing for job interviews can make a significant impact on whether you get considered for a job or not. It's a good idea to practice answering some common job interview questions as well as questions related to your field of choice. Additionally, you may want to do some research into the company you're applying for a job at, as well as the industry or market it operates within.
Remember that technical skills and knowledge can only get you so far when you're looking for the best paid IT jobs. It may benefit you to also work on your soft skills such as communication, public speaking, and more. Being able to demonstrate that you have the capacity to communicate and collaborate well can help you find employment in a collaboration-heavy environment.
Conclusion
How do you get the highest paying jobs in IT? IT jobs are a combination of four things: education, experience, certifications, and portfolio.
Education: If you don't have a four-year technology degree, consider getting a two-year degree from an online college or attending an IT Bootcamp.
Experience. Many IT careers are straightforward; you begin at the entry-level and progress. Look at your desired position and identify an entry-level career that can carry you forward.
Certifications: CompTIA, Cisco, and Microsoft certifications can all give you a boost in the right direction. If you're interested in becoming a cloud engineer, for instance, you would want to get AWS certification.
Portfolio: Programmers should ensure that they have a comprehensive Github portfolio. Even network administrators and database specialists may want to contribute to GitHub commits.
Together, these elements prove that you know what you're doing — that you can function within the position.
Employers look for a combination of education and real-world experience because there's a lot to learn in IT, and both are necessary for a well-rounded employee. Get certifications, start building a portfolio, or learn the right programming language today, and you might just be able to land one of the best paying jobs in technology.
Frequently Asked Questions
1. What is the highest-paying job in technology?
Quite a few fields have jobs that pay well over $100,000 each year. A few of the highest paying IT jobs include Information Systems Security Manager, DevOps Engineer, Data Engineer, Data Scientist, and more.
2. Which IT field is best for the future?
There have been a number of IT fields that have seen rapid, exponential growth in the past few years. These fields include cloud computing, artificial intelligence, data science, data engineering, machine learning, cybersecurity, and more. These positions are in high demand because there are more job openings than there are professionals to fill them. A career in one of these fields may serve you well.
3. Is a career in tech worth it?
Technology is the future — the world has made all sorts of technological advancements over time, with a great majority happening over the past hundred years. Undoubtedly, technology will continue to grow and evolve, which is precisely why a career in technology guarantees you'll have employment security for many years to come. Additionally, if you choose the right field, there's a pretty big chance you can have a lucrative career.
4. Which IT company pays the highest salary?
According to this PayScale report and this article, some of the highest-paying companies in IT include LinkedIn, Meta (Facebook), Google, Microsoft, Zoom, Apple, and Amazon. Other notable companies include RingCentral, T-Mobile, SalesForce, and more. These are just a few companies that offer IT's best paying jobs.
5. What pays more — IT or computer science?
Looking at IT and computer science, it can be challenging to differentiate the two because there's a lot of overlap. For example, IT professionals may end up doing some programming, while computer science professionals might do some work with networking. Both fields have equally lucrative career opportunities, making them almost equal. In the end, the best thing to do is to go into the field you enjoy more.