Disclosure: Hackr.io is supported by its audience. When you purchase through links on our site, we may earn an affiliate commission.
3 Tech Companies That Offer Professional Development Benefits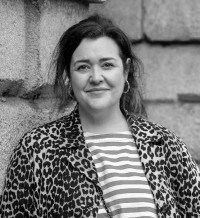 Last Updated 19 Mar, 2023
Tech companies are in huge competition with each other to attract and retain talent. One of the biggest battlegrounds after salary is the benefits package, which has grown to epic proportions at many companies over the past few years.
Tangible benefits include stock options and healthcare, while the more take 'em or leave 'em perks might be things such as dress-down Fridays and team-building days. The result is that there are now a lot of job advertisements out there with extensive lists of benefits, designed to reel in prospective employees.
One benefit that shouldn't be overlooked is professional development and training. When you're job hunting, this should be top of mind. But why?
Professional development matters. Keeping your skills sharp, as well as constantly learning new ones, is crucial for your career advancement. Clever-minded professional development companies know that keeping employees engaged is also good for two reasons – it just makes smart business sense, and it keeps great hires sticking around for longer.
Why Work for Professional Development Companies?
If you're ambitious, you're not going to want to stand still in your job. As you become comfortable in your role, you're likely to want to stretch yourself further. That's where the importance of learning and development opportunities comes in. Access to mentors or those who can show you how to grow in your job is equally important: for many people, if you can't see it, you can't be it. This is exactly why it's recommended to work for a company that offers an early career development program, especially if you're a fresh graduate or are just starting your career.
Making use of training opportunities is vital in order to upskill, get promoted, and accelerate your salary and benefits package. As a general rule, you're more likely to find professional development opportunities at more established tech companies with good training programs. They'll have had time to grow, hire the expertise needed to put programs in place as well as develop available career opportunities which you can work towards as part of a personal development program.
Why Do Companies Invest in Professional Development for Employees?
We already know that tech companies are in competition with each other when it comes to finding the best people to fill job openings. They also understand that employees will want benefits and will most likely prefer working for companies with great training programs.
These days, there are countless companies with development programs of one type or another. But beyond attracting job applicants, why exactly do these businesses invest so heavily in career development programs? Let's take a look.
Improved productivity - With the right training, employees can work faster and better, allowing companies to reap the benefits. Employees can bring more profitability, and companies can save on costs as employees will also be more efficient.
Increased engagement - Providing training and other benefits to employees can help them feel more valued.
Boosted morale - When a company's workforce feels valued, they are more likely to feel motivated to d their best every day.
Better employee retention - There are many factors that go into a company's employee retention rate. However, offering benefits, including professional development training, can help give employees more reasons to stay.
Reduced need for employee supervision - Trained employees are more likely to know what they are doing, which means less time spent micromanaging and supervising. It's also quite likely that employees will enjoy more autonomy.
Better chances of promoting internally - Companies with the best training programs are likely to develop employees who are highly skilled and capable. Thus, companies will have candidates ready to promote from within their ranks, and employees may see improved morale due to the possibility of climbing up the ladder.
Reduced mistakes and waste - Properly-trained employees will be less likely to commit mistakes that can cost time, money, and other resources. Thus, by putting a hire in a training program, companies are avoiding the pitfalls of being penny-wise and pound (or dollar) foolish. For example, offering web development courses to employees can help increase skills and reduce time spent debugging.
Improved brand reputation - Brands don't even have to offer the best company training programs for them to make an impact on the company's overall reputation. Because training programs can boost employee morale, employees then become more likely to recommend the company to their peers.
Improved outcomes and performance - Thanks to professional training development, companies who invest in their employees can reasonably expect improved outcomes and employee performance.
Improved work culture and environment - Many things factor into a company's general work culture and environment. However, a professional development company that offers training opportunities to its employees may foster an improved work environment overall.
Top Tech Companies That Offer Professional Development
Here are three global tech firms with great professional development and training opportunities — and you can find plenty more companies and roles on the Job Board too.
Microsoft
Microsoft is a company with a "growth mindset culture". The company values learning over knowing and encourages workers to seek out new ideas, embrace challenges, learn from failure, and improve over time.
As a result, it has a range of learning and development opportunities to support its ethos, including classroom learning and sharing with learner boards, on-the-job "stretch" opportunities for advancement, frequent promotion opportunities, career development coaching and specific training for managers, to help them develop their coaching and mentoring skills.
If this sounds good to you, explore open roles at Microsoft here.
Google
Google was the most visited website in the United States in February 2023, attracting nearly 17.1 billion monthly visits. This huge company is constantly innovating, and Bard, its AI-powered chatbot tool designed to simulate human conversations using natural language processing and machine learning, is one such new feature.
Training and development is taken seriously here, with the basis of training and development focused on employee-to-employee interaction, called G2G––Googler-to-Googler. Up to 80% of all learning activity is delivered this way, creating a culture with a high value on learning.
Discover all open roles at Google here.
Salesforce
A leading customer relationship management software company, Salesforce's Co-Chairman CEO, Marc Benioff, is committed to the idea of professional development for staff. "Business and government together can create world-class educational and apprenticeship programs to invest in the future of our workforce," he has said.
The company supports employees in a number of ways: Leadership learning pathways support managers and aspiring managers in their career development. There is access to virtual coaching with a certified coach, as well as mental fitness coaching, tools and benefits to help managers and employees, plus an AI-powered "MentorFinder" platform. This matches employees to their ideal mentors based on shared skills, career, and life experiences.
See all career opportunities at Salesforce here.
3 Jobs With Professional Development Benefits
Experienced Software Engineer Java / Python (Full Stack or Back End), JPMorgan Chase Bank, Plano
Among the many benefits on offer to the successful candidate for this Experienced Software Engineer Java / Python (Full Stack or Back End) role at JPMorgan Chase Bank will be tuition reimbursement.
The job itself will see you participate in, design, and develop scalable and resilient systems using Java or Python. You'll also execute software solutions, design, development, and technical troubleshooting and create secure and high-quality production code, maintaining algorithms that run synchronously with appropriate systems.
To apply, you'll need hands-on practical experience in system design, application development, testing and operational stability, as well as proficiency in coding in Java or Python, overall knowledge of the Software Development Life Cycle, includingan understanding of agile methodologies such as CI/CD, Applicant Resiliency, and Security.
Get full details on this job here.
Engineering Manager - Identity Services, Adobe, Seattle
Training and development are taken seriously at Adobe, and its Learning Fund will reimburse you up to $10,000 a year for tuition, as well as books for courses, graduate programs and specific certifications.
The company is seeking an Engineering Manager to lead a team of developers. You'll take specific product features through the entire lifecycle, from requirement analysis to delivery, and meet the reliability, performance, and quality targets required in the company. As a people manager, you'll mentor team members by providing knowledge and expertise in hard and/or soft skills and conduct regular team and individual meetings with your team.
You'll need three years of software development experience and five years of engineering management experience to apply.
Find out more about the role here.
Media Experience Engineer, Apple, San Diego
Apple offers benefits for formal education related to advancing your career, which include reimbursement for certain educational expenses, including tuition.
If you'd like to explore a career here, the company is hiring a Media Experience Engineer with strong technical, programming, debugging, and analytical skills. You'll help provide the media and graphics foundation across iPhone, iPad, Apple Watch, AppleTV, HomePod, Mac, and AirPod/Beats, and will be involved in all stages of developing ground-breaking features, as well as supporting Apple's existing ecosystem.
You'll need a BS/MS in computer science or an equivalent, as well as three years of industry experience, with experience working in audio or media software stacks, and debugging sophisticated problems in highly concurrent environments.
Sounds like you? Get the full job description here.
Want a job that offers you professional development opportunities? Start your search on the Hackr.io Job Board:
Conclusion
Whether you are a fresh graduate or someone who's starting (or changing) a career, it's a wise decision to apply to professional development companies that value their employees. Choosing to work for a company that offers such training opportunities can offer you better chances at advancement in the future. Good luck!
Are you currently looking for work? Consider applying to these companies hiring Java developers or these ones hiring C++ devs.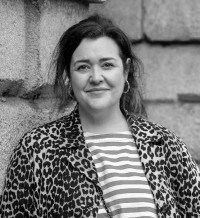 Last Updated 19 Mar, 2023